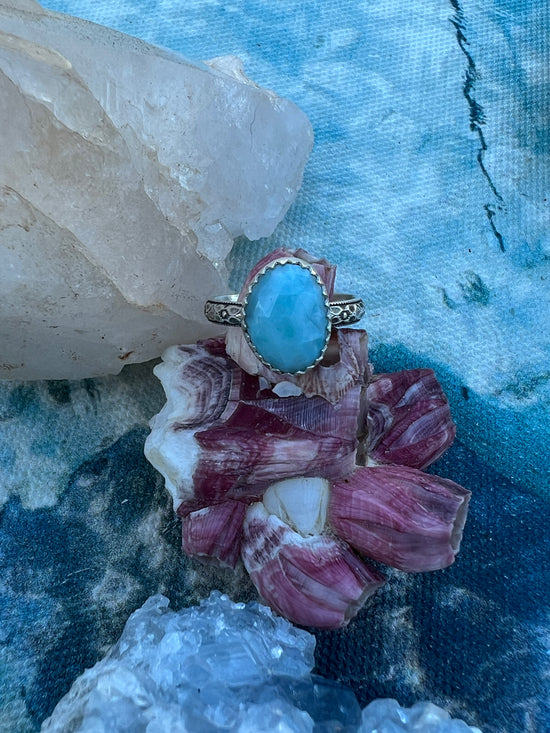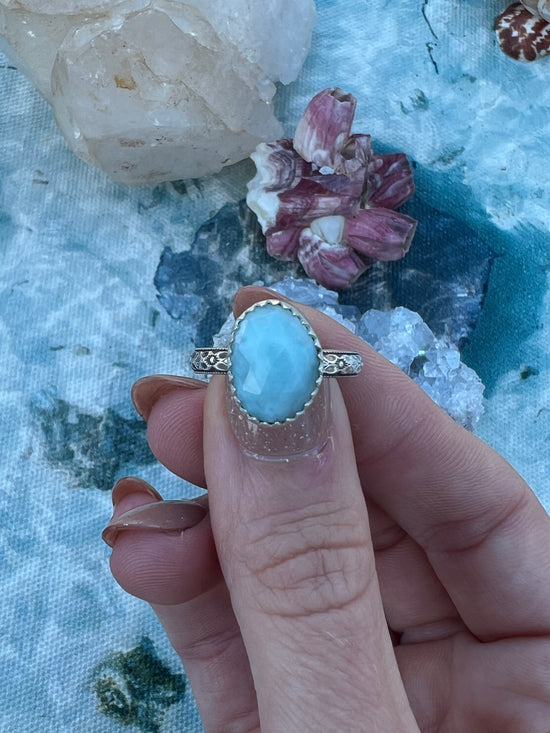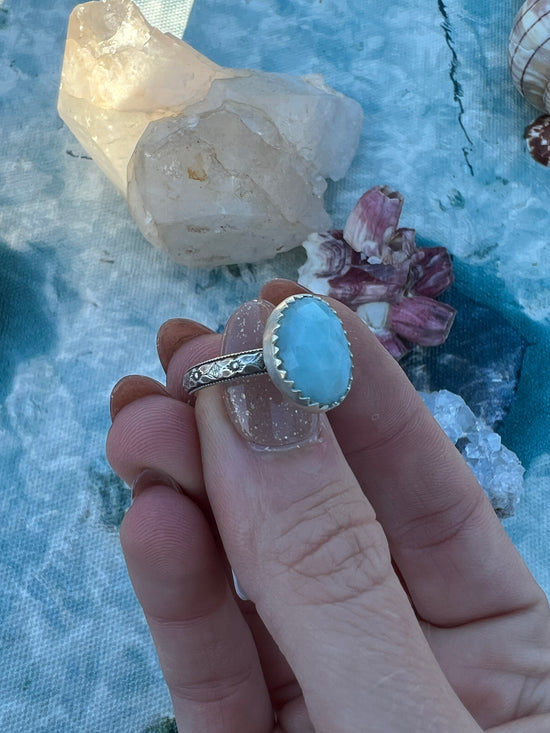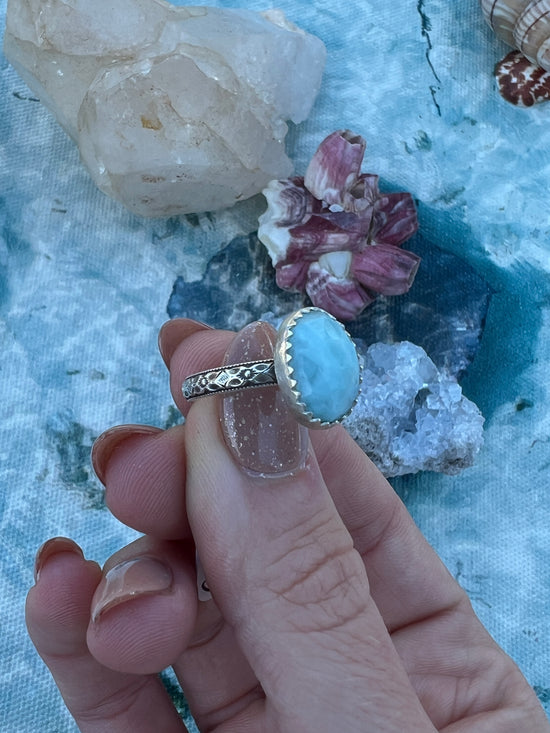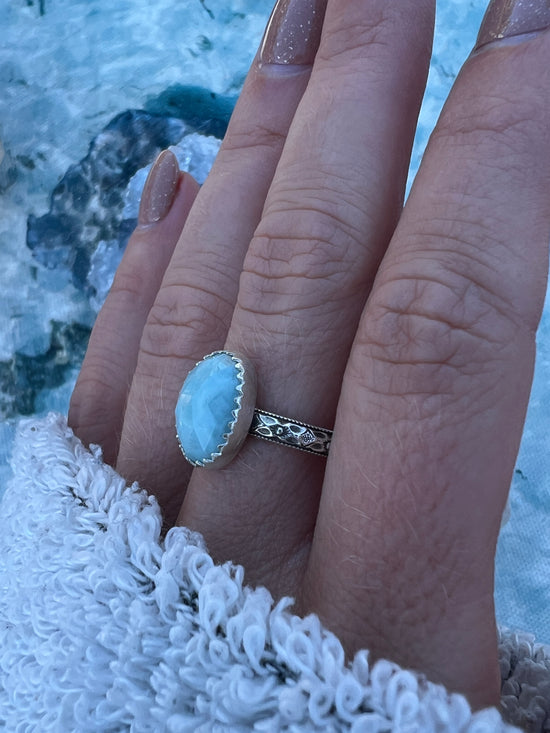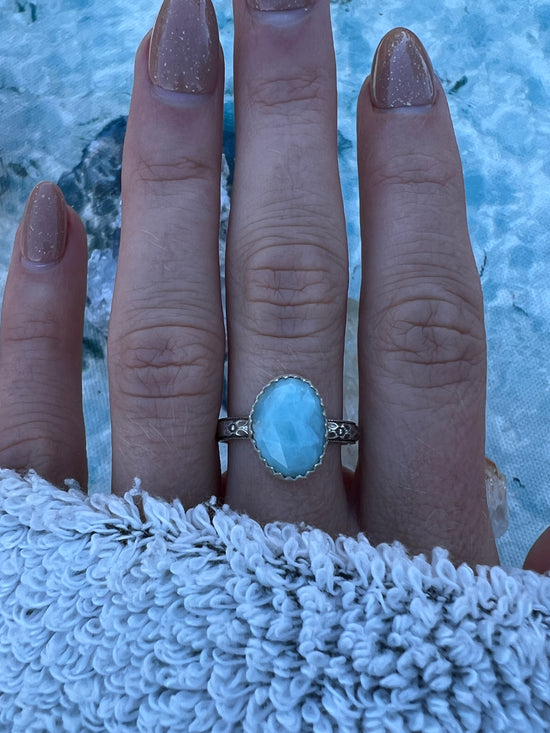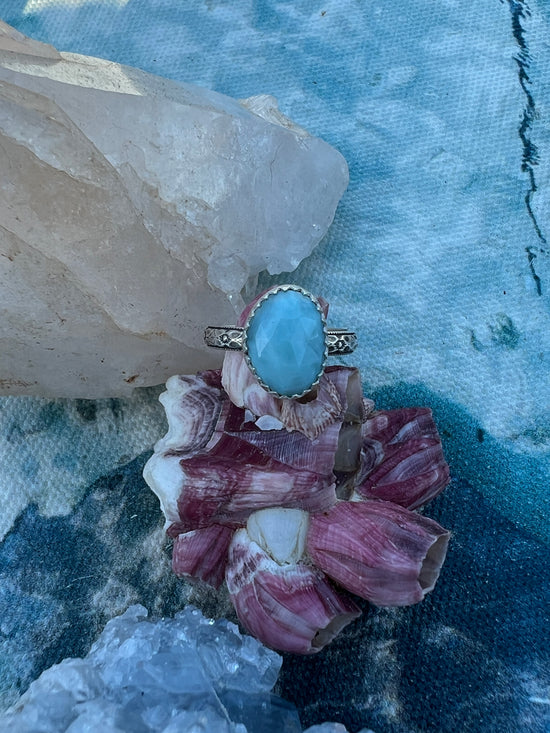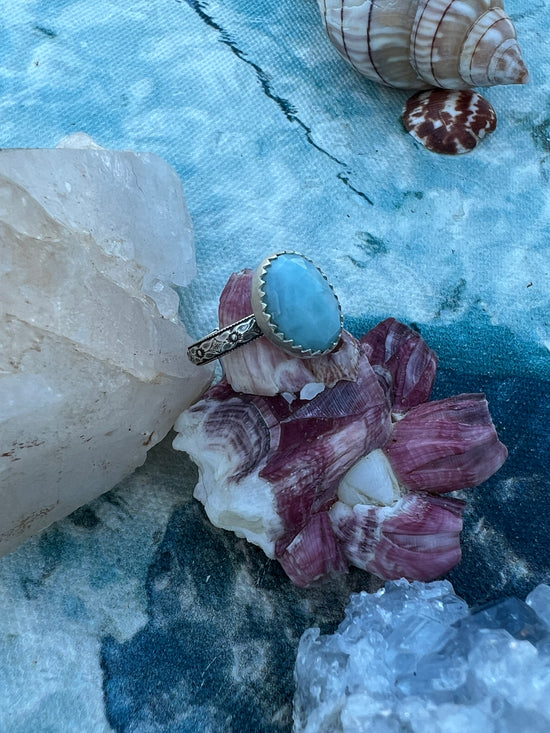 Handmade Larimar Ring Size 5.75
In Stock Sold Out Unavailable
Description
Handmade Larimar Solid Sterling Silver Ring with a delicate detailed band, a divine piece of jewelry that beautifully embodies the spiritual essence of the Larimar gemstone.
Larimar is a stone known for its serene and celestial energy, often referred to as the "Atlantis Stone" due to its supposed origin in the Caribbean waters. This unique gem is believed to possess the power of the sea and sky, connecting the wearer to the soothing energies of the ocean and the ethereal qualities of the heavens. Larimar is a stone of calmness, clarity, and profound spiritual awakening.
This ring showcases a genuine Larimar gemstone nestled in a meticulously crafted sterling silver setting adorned with intricate floral details. The union of Larimar and the floral band symbolizes the harmonious connection between the earthly and the spiritual realms, making this ring a perfect companion on your spiritual journey.
Wearing this ring allows you to carry the tranquil energy of the ocean with you, promoting inner peace and spiritual clarity. Let this exquisite piece serve as a reminder of the deep spiritual wisdom that lies within you and the boundless potential for growth and transformation. Embrace the enchanting power of Larimar, and adorn yourself with a piece that resonates with the spiritual depths of your soul.
Size 5.75 - Can be sizes up to a 6 by request. This ring is ready to ship.