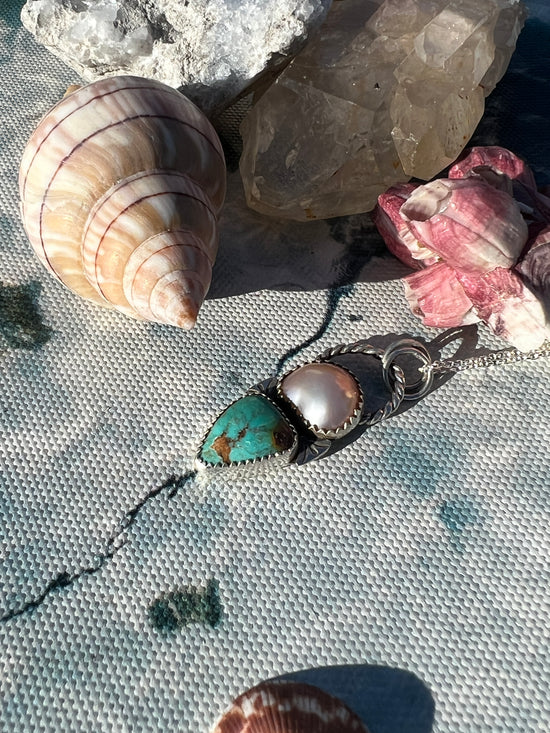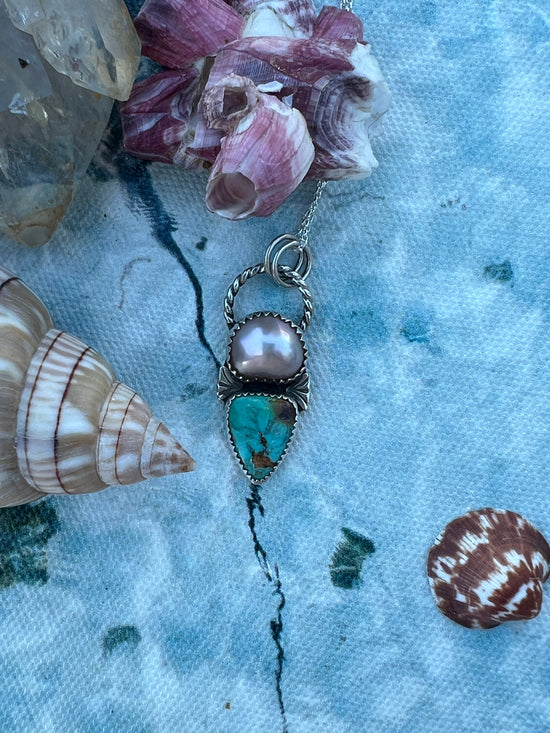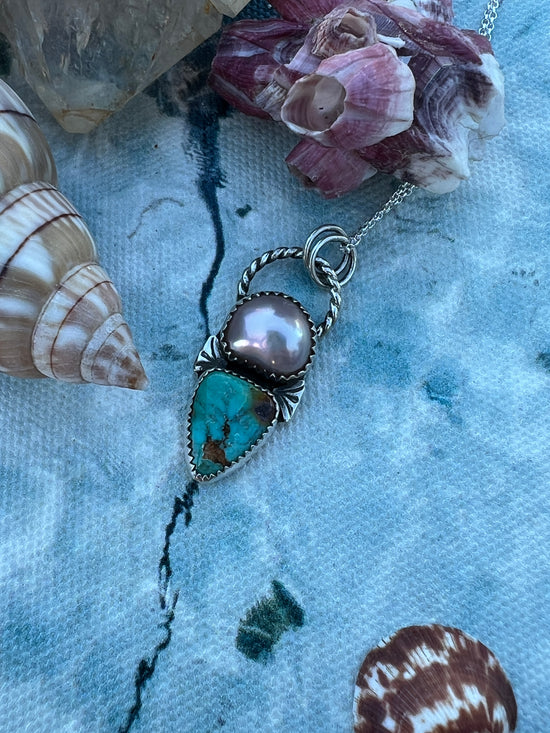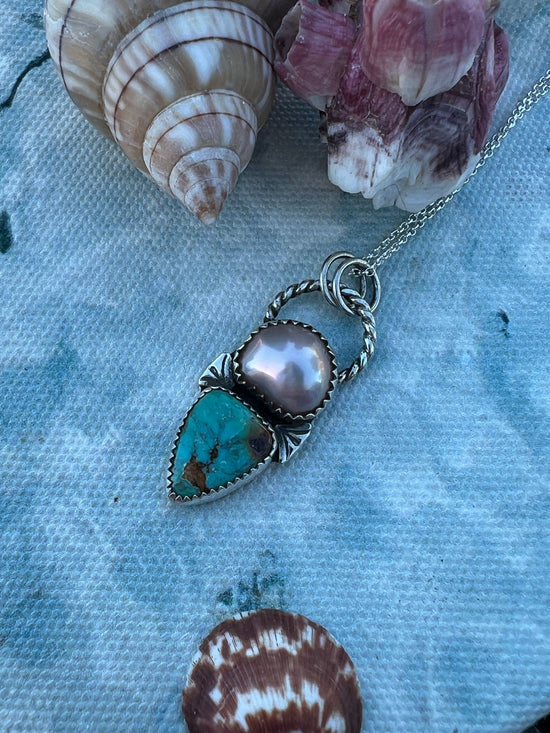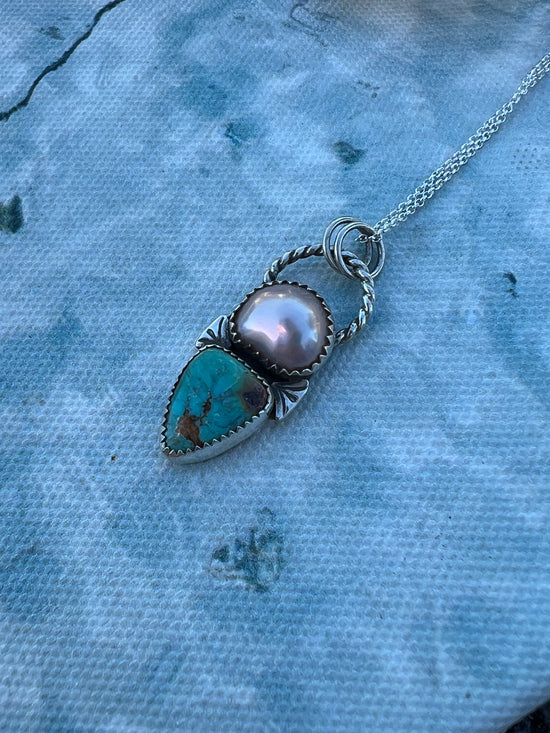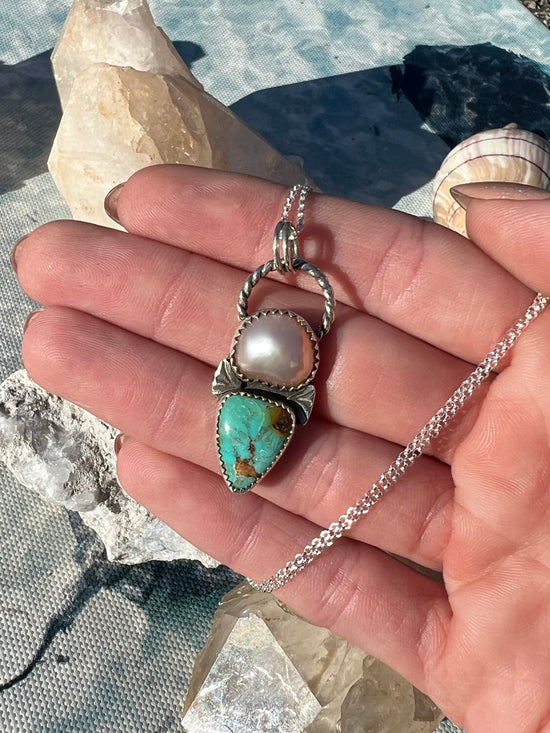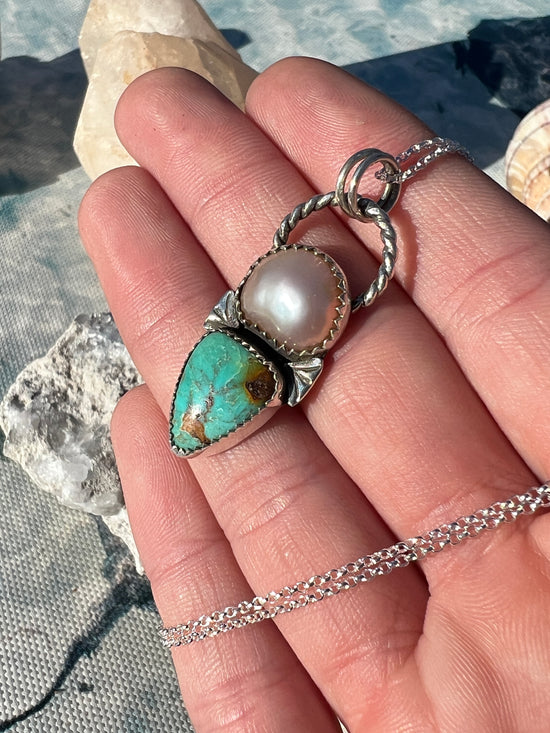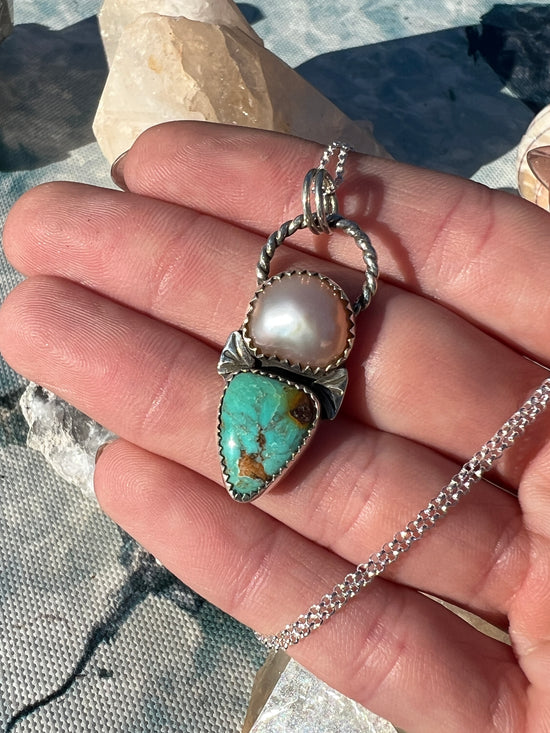 Handmade Pearl and Turquoise Necklace
In Stock Sold Out Unavailable
Description
Handmade Pearl and Turquoise Solid Sterling Silver Necklace
a captivating piece of jewelry that beautifully combines the spiritual significance of two precious gemstones.
The lustrous pearl, known as the "Queen of Gems," symbolizes purity and spiritual transformation. Its tranquil energy is believed to promote inner wisdom and spiritual growth, making it a cherished companion on one's spiritual journey.
Turquoise, with its vibrant blue-green hue, has long been revered for its spiritual properties. This stunning gemstone is associated with protection, healing, and positive energy. It's believed to connect the wearer with the wisdom of the universe, fostering clarity of thought and inner peace.
This necklace features hand-selected pearls and turquoise stones, lovingly set in solid sterling silver, which adds a touch of elegance and durability to this meaningful piece. The meticulous craftsmanship behind this necklace ensures that each stone is carefully placed, resulting in a unique and timeless design.
Wearing this Handmade Pearl and Turquoise Solid Sterling Silver Necklace isn't just about accessorizing; it's about embracing the spiritual essence of these gemstones. Let it serve as a reminder of your personal journey towards purity, wisdom, and inner peace, or gift it to someone special to share these profound blessings. Elevate your spiritual connection and adorn yourself with the power of nature's most cherished treasures.
18 inch chain included. 
This necklace is ready to ship.